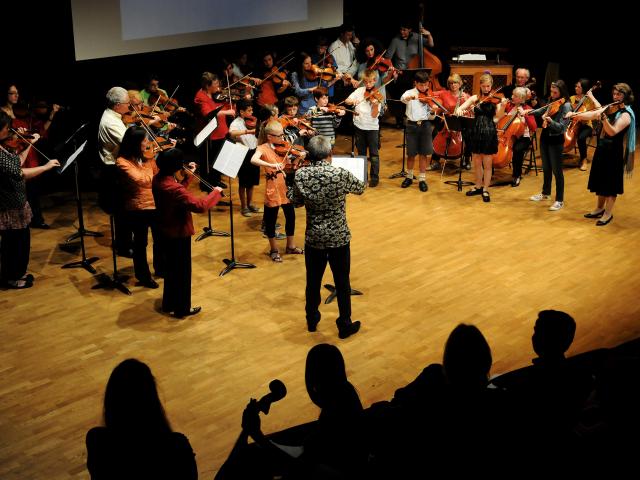 Get your fill of emotions
Watch concerts and shows
When you step inside Dieppe Scène Nationale, you can expect a deeply moving experience. That theatre, and sometimes the Drakkar in Neuville-lès-Dieppe, are real spaces for artistic exploration. Theatre, dance, circus arts, music and more: here, the performing arts are seen, read, heard and played for all. Open your mind and immerse yourself in our eclectic and unique line-up!
At the Conservatoire Camille Saint-Saëns, the arts ring out in a variety of forms: theatre, music, dance and more. But they are all connected by a shared connection between a team of passionate teachers, dedicated students, seasoned professionals and a devoted audience. In the auditorium, you can attend wonderful performances and rediscover the classics.
A new cultural playground has opened in Dieppe, the amazing cabaret La Sirène à Barbe. Between comedies, dramas, revues, stand-up, variety shows, drag shows, magic and more, our cultural effervescence and togetherness are on display!
Check our calendar for the next events!