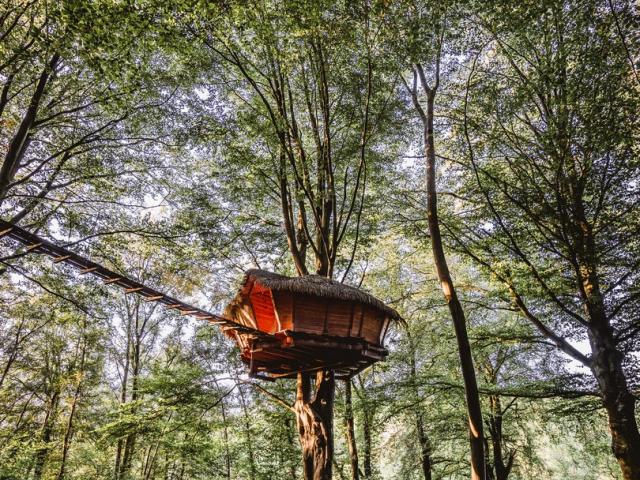 Claire and Max have prepared a special holiday for you in one of their six wooden treehouses which can accommodate a total of 21 people.
The treehouses (for 2, 3, 4 or 8 people) are perched at heights of 4 to 14 metres, in beech and oak trees that are more than 100 years old. They have no running water or electricity – just a small tank of cold water, a dry toilet and battery-powered lamps – although two bathrooms are at your disposal at reception.
Breakfast and dinner (home-made, available for an extra fee by reservation) are served at the foot of the tree.