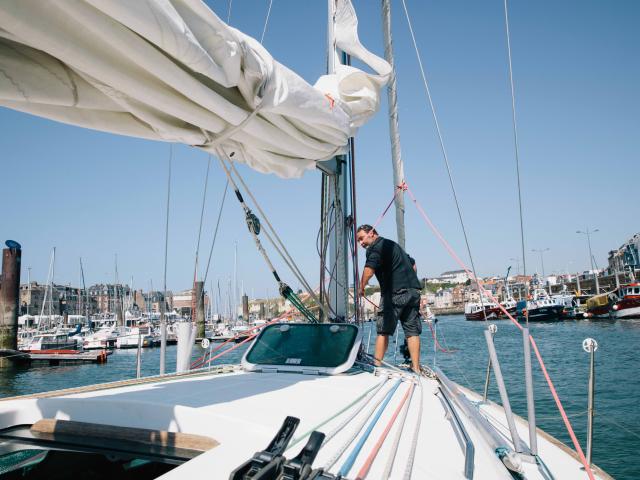 Take the helm!
On board a sailing boat
Revel in the ocean spray during an outing along the coast. You can even get a thrilling jolt of adrenaline by taking the tiller and participating in the boat's manoeuvres, under the watchful eye of your skipper.
This adventure is open to children and is sure to remain etched in their memories. As a precaution though, all passengers must be able to swim.