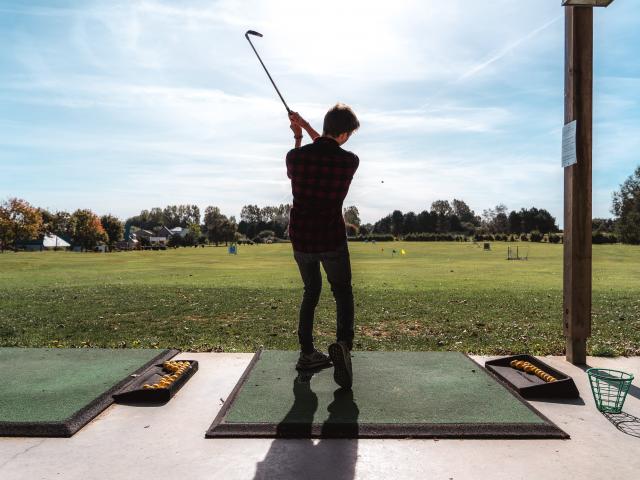 Swing away!
Dieppe-Normandy golf course
Start off slowly with a round of golf in an amazing setting. The thrill of competition will go hand in hand with your enjoyment of a beautiful walk, as this course is located on a coastal clifftop, treating you to incredible views.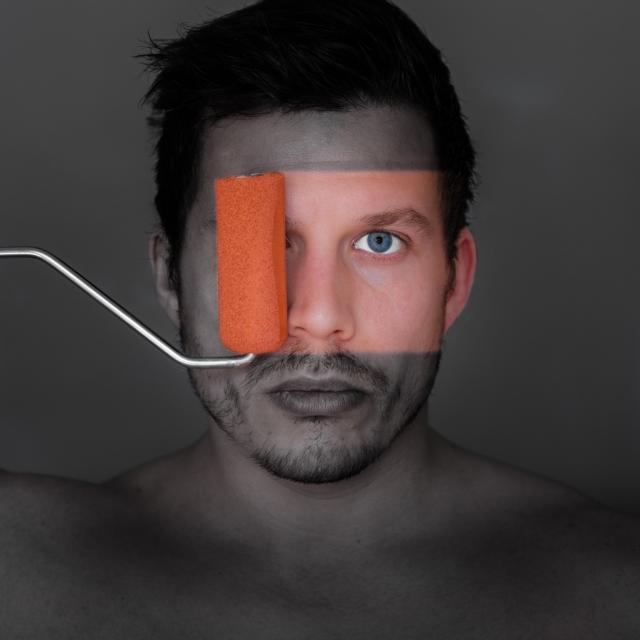 During our getaway in Dieppe, we were able to try golf for the first time at the local golf course, one of the oldest in France. On the putting greens and at the driving range, we took advantage of the sage advice of our instructor.
And we have to say that golf is much more exciting than we expected. The sport was a pleasant surprise for us, with its demand for technique, focus and precision. It was really fantastic to hear the sound of our clubs hitting the balls and then watch them fly out into the distance.
We were very impressed by this activity. It was a great discovery for us. Naturally, we cranked it up and then cooled down with lunch at the on-site restaurant, in an idyllic setting right next to the course. Sitting outside under the sun with excellent food… What better way to finish off this wonderful activity?!
A balancing act in the air
Treetop adventures
Get some height with a tree climbing adventure course. Surrounded by nature, you will have your choice of climbing, strolling, jumping into the void, and of course inhaling the fresh air. Whether you are looking for something in more of a family vein, a jolt of adrenaline or a real challenge, there is necessarily a course for you here.
And the excitement doesn't end there at Arb'Aventure, because you can also join in on a huge game of outdoor laser tag or paintball or attempt to win Geotrack, an escape room out in nature. Lastly, the site also holds Olympiads, games of strength, wit and balance. May the best player win!
Head in the clouds
Maiden voyage in a microlight
If there's one place worthy of your maiden flight in a microlight plane, it's along the coast of Normandy. This unique experience will remain fixed in your memory forever, with white limestone cliffs as far as the eye can see, the ocean's countless shades of blue and green, sparkling like a diamond as soon as the sun comes, and the horizon in the distance…
This excursion could be a chance to catch a glimpse of spots that are inaccessible by land and to appreciate amazing views of the region. You will have nothing but time to savour your journey, because the flight on a microlight trike or autogiro will be manned by a certified flying instructor from Les Ailes d'Albâtre. And who knows, you may even catch the bug and want to take the controls yourself on your next excursion…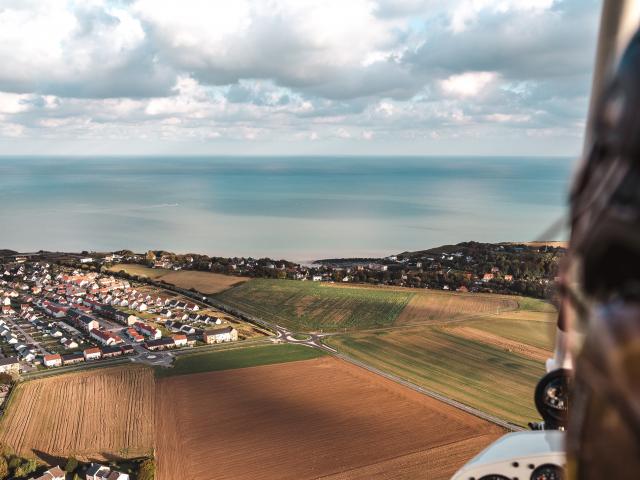 Football in any weather
Terre 2 foot
What if you planned to play football with your mates, and then it starts to rain? Don't panic! Just head over to Terre 2 Foot, where you will find real indoor pitches. But take note: a few rules are different there, like the length of a match. Between ball control, speed and shooting accuracy, futsal adds a jolt of energy and a touch of spice to the game.
Another great aspect is that you don't have to be an experienced footballer to have fun on an indoor pitch. So, pull on your boots, because the rain can't stop you now!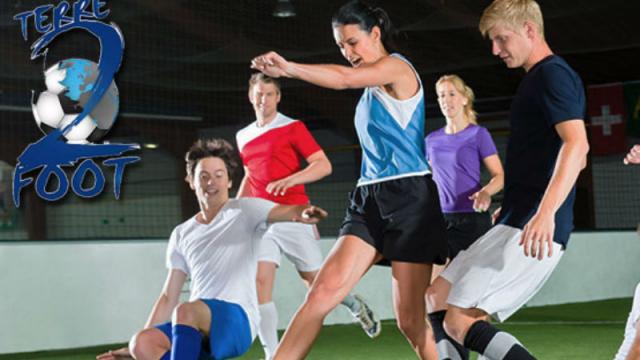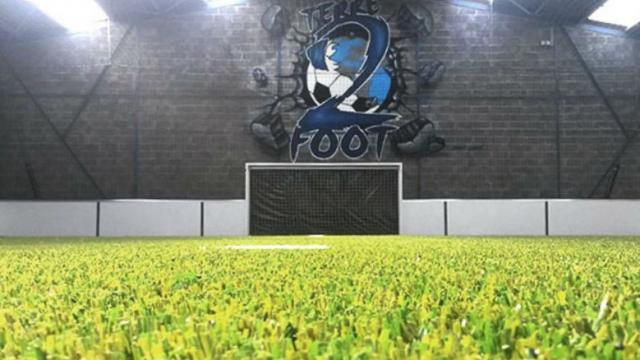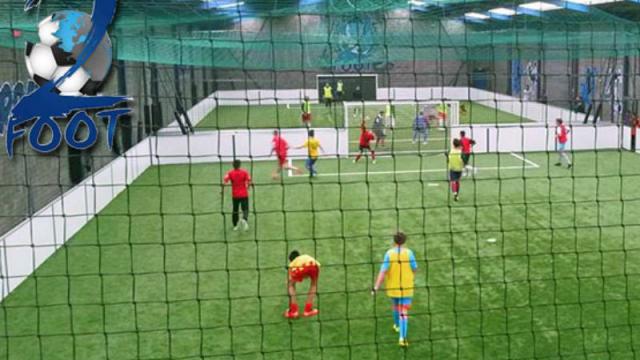 Participate in activities
You may also be interested in…